Binary Sat +
Cosmology Series
Straight tee with QUICK connection and UNC
side connection
Binary Sat + is a high pressure tee made of AISI316L stainless steel.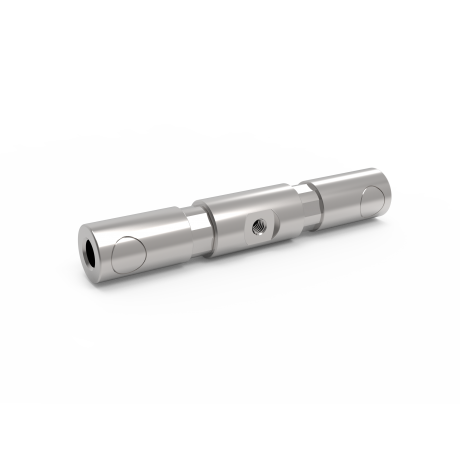 Description:
Binary Sat + is a high pressure tee made of AISI316L stainless steel.
At the lateral side of the tee there is an UNC connection, in which the fogging nozzle or Tunnel extender may be installed. Therefore, the one nozzle may be installed into the tee, which is corresponding to the following fogging capacity: 1.2 l/h under maximum pressure at the hoseline.
At the ends of Binary Sat + instant QUICK connections (2 pcs) are located, they provide durable connection for feeding and outfeeding White Ray SS Hoses. Feed and outfeed hoses may be connected to any connector. Connection and disconnection is made by hands with a slight press without using special tools.
Binary Sat + may be opened or hidden installed behind the wall or the ceiling, in the latter case Tunnel extender is required for placing the nozzle into the room. In case of hidden installation it is recommended to pay attention to the tightness of the Tunnel extender's screwing into UNC connection at the surface of Binary Sat +. That's why, this tee is recommended for professional installation. Mounting clip is included into the supply package.
Attention! Disconnection of QUICK connector should be done without water pressure.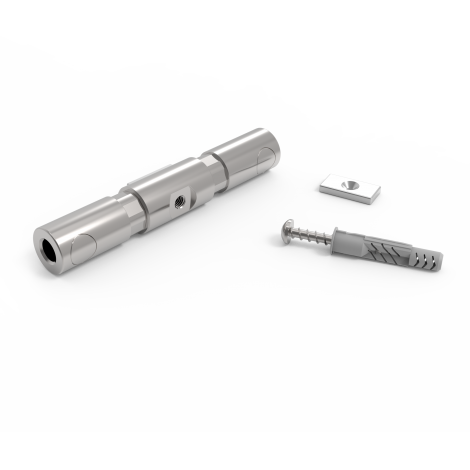 Advantages:
Instant QUICK connections
High quality stainless steel
Seals made of corrosion resistant Viton® fluoroelastomer
Possibility of both, opened and hidden installation
Low-cost alternative to Gravity +
Technical information:
2 x QUICK female,
1 x UNC10/24 female
Types of Binary Sat + tee's mounting
1

1. The open mounting to the wall

In case of open mounting of Binary Sat + to the wall, the magnet plate from supply package is used. It should be mounted to the wall by self-tapping screw and standard wall plug, after that the tee can be easily magnetised to the plate.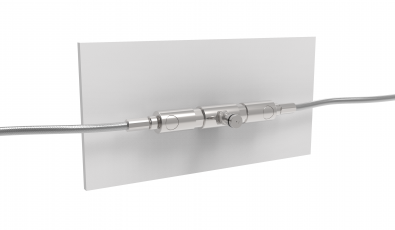 2

2. The hidden installation in the structural passes

Binary Sat + may be mounted into the structural passes, in this case Nova nozzle may be directed to the room by Tunnel 10 or Tunnel 50 extenders.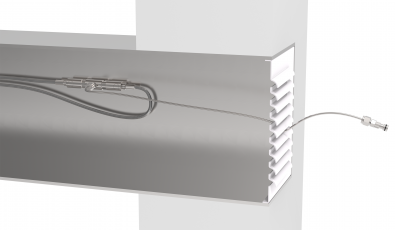 Types of nozzle's connection to Binary Sat+
For the Binary Sat + connection to UNC one may used the following items:
Dot – Plug for nozzle's connection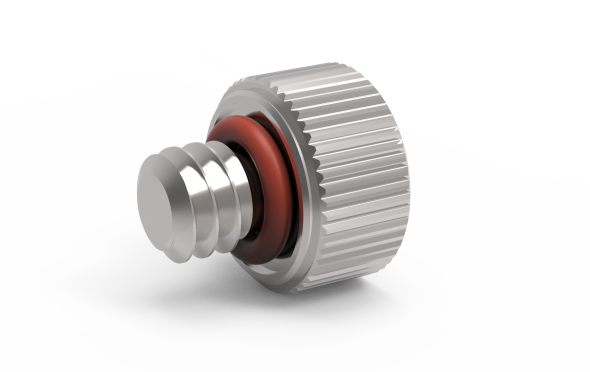 Lens – Turning nozzle's joint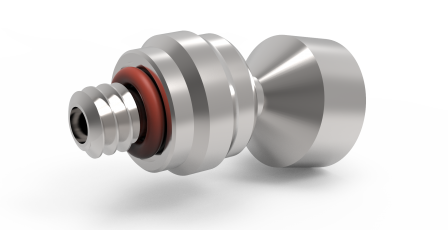 Nova – Nozzle with ruby insert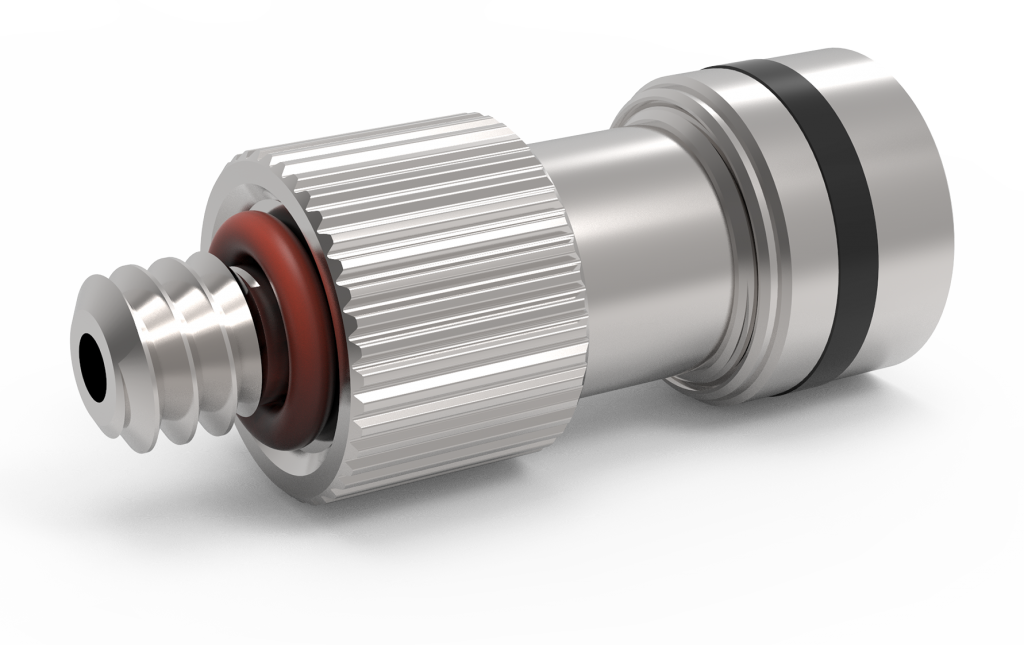 Tunnel 10 – Flexible nozzle extender, 10 cm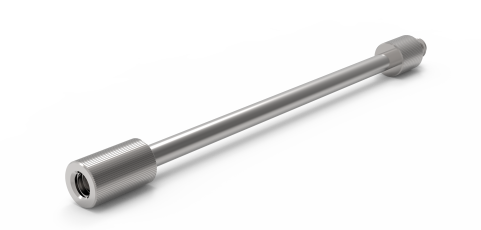 Tunnel 50 – Flexible nozzle extender, 50 cm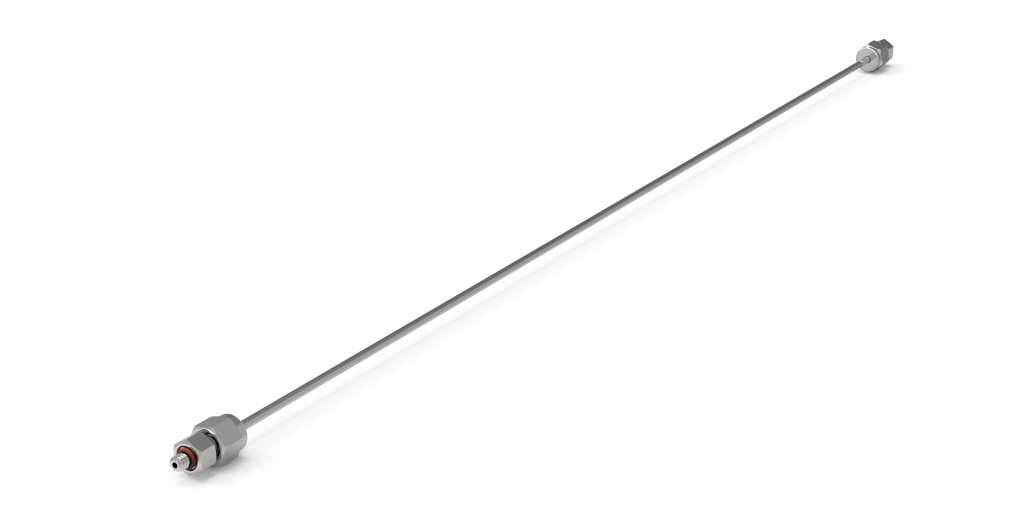 The easiest way of using of Binary Sat + is the Nova nozzle connected to the UNC side connection.

Nova is used together with Lens swivel joint in case when the direct atomizing is required.

Tunnel 10 (or Tunnel 50) are used for the hidden mounting, in this case Nova nozzle will be withdrawed from the hoses and Binary Sat + tee.